blouse: F21 outlet
skirt: uniqlo
bag: H&M
oxfords: Jeffrey Campbell
The scenery that provides a backdrop as you take a photograph can be  transformative, it instantly takes you places. So when I ended up in one of my very favorite places, the lovely Williamsburg Waterfront Park in Brooklyn the other day, I had to seize the opportunity to snap some photos there with the pretty city skyline at my back. Even in it's blurry landscape (thank you nifty fifty lens!), it's  dreamy-looking. After you've lived in/near NYC for awhile, people always ask "does seeing the skyline ever get old?" Well, the clear answer is yes. When you see it every single day and it is no longer new and different, you do kind of "get used to it" and the novelty wears off. But it's funny, because while honeymooning in the Greek islands last summer, my husband and I were horseback riding along the coast of Paros and were absolutely blown away by the scenic beauty of the Aegean sea and the rocky volcanic cliffs tumbling into it's waters and the iconic sunsets that took our breath away. When chatting with the natives (who spoke English of course!), we made the same remarks we hear in NY all the time, "this scenery is so picturesque and breathtaking, it must never get old!" But ironically, they replied…we're used to it. And then went on to explain that they wish they could see all the exciting sights that New York City has to offer and expressed how they can't imagine waking up and seeing that great skyline everyday. Life is funny like that. Though, while it is absolutely a certainty that one grows so familiar with their surroundings that they become ordinary, no matter how extraordinary they are,  at moments like this one as I stood beside Manhattan's towering landscape I am reminded: It is always magnificent. It is always breathtaking. It is always beautiful.
The city's iconic skyline and beautiful bridges have made their way onto many a print product as we all well know. Here's a look at a few my fave paper pretties perfect for those who dwell here and those who wish they did:
Courtney + Paul's Brooklyn wedding invitations:
Nina + Ross's wedding invitations by The Indigo Bunting:
Love in the City wedding invitations by Dea + Bean (shameless plug for yours truly!):
NYC Lover's assorted blank note cards by Noteify via Etsy: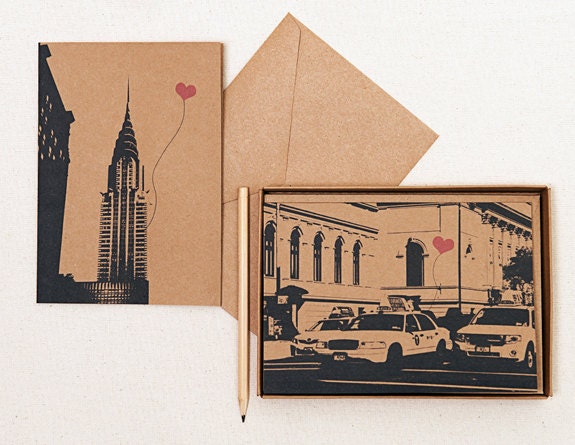 NYC Map Typography Print by Flying Junction via Etsy: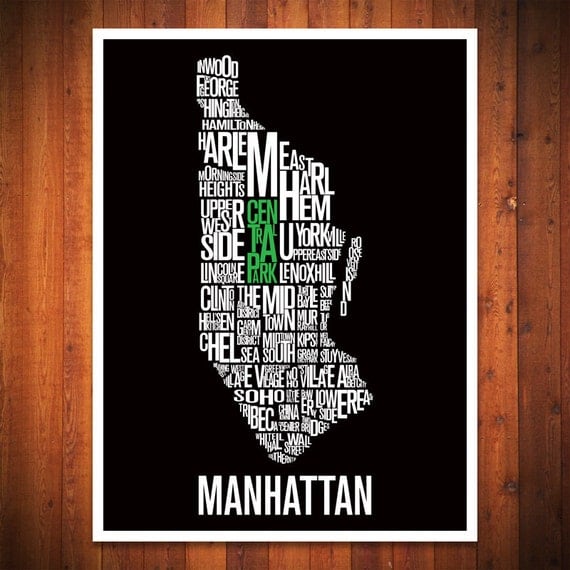 It's a very dreary, rainy Sunday here but I hope everyone is enjoying the last few hours of the weekend wherever you are!